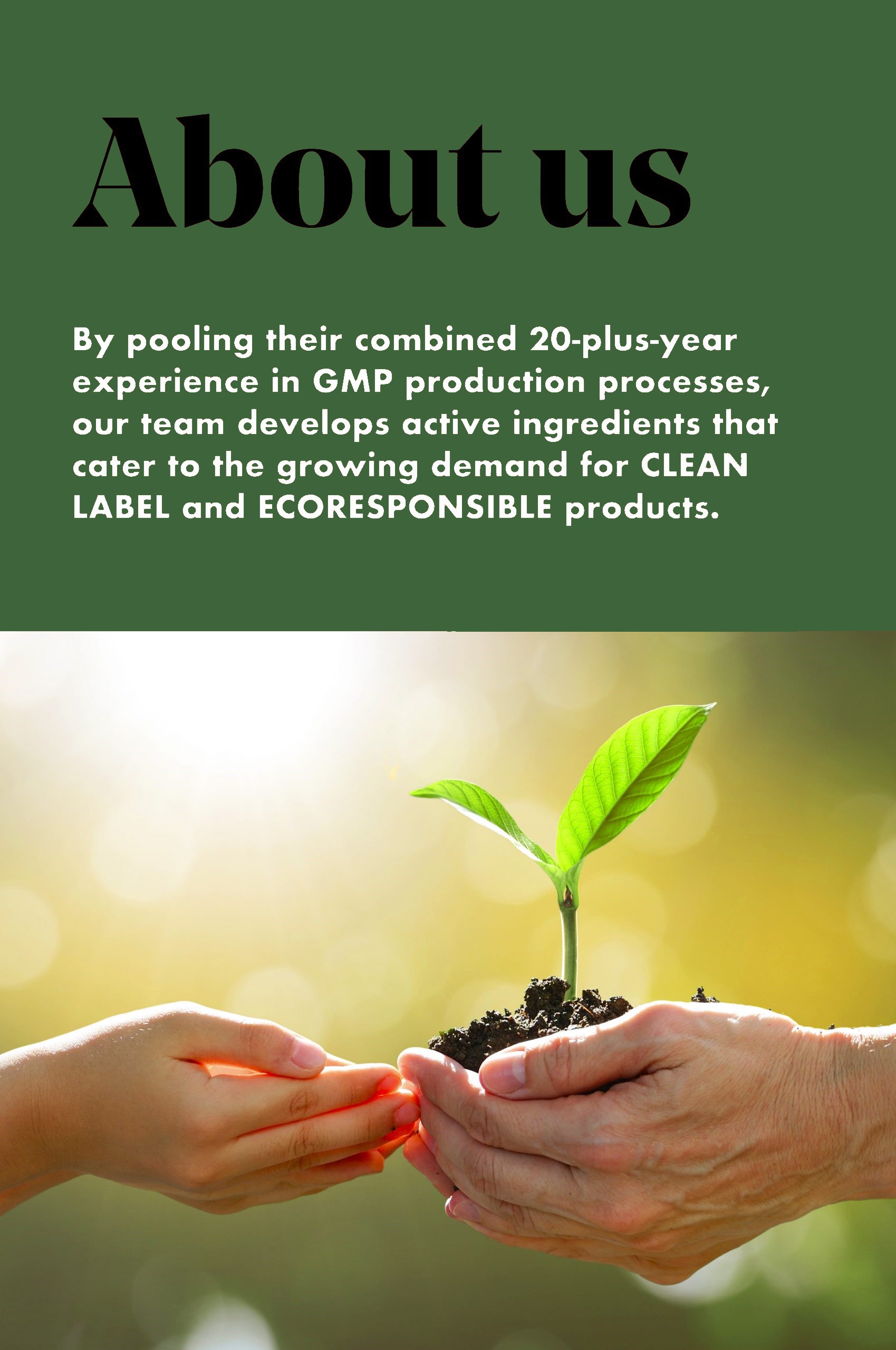 Founded in Quebec, Canada in 2016, Terlys develops and produces high-quality lipophilic actives for the dermocosmetic and personal care industries worldwide. 
Our History
Our history is built on our founders' deep commitment to sustainability and innovative phytochemistry processes.
Originally, it was a meeting around a common project in sustainable development that made it possible for them to meet. As they are both passionate about nature and keenly interested in the field of health, they were already determined to repurpose certain molecules from industrial plant by-products (reduction of the ecological footprint). It is in this context that the company was born, further motivated by the importance of circular economy.
Specialists in chemistry and plant extraction, we have developed efficient manufacturing processes in accordance with green chemistry principles (intellectual property). We work meticulously to guarantee the quality and safety of our ingredients while providing our customers with all the support they need to make successful products in accordance with global market trends.
Mission
To supply effective, and safe lipophilic active ingredients, for the dermocosmetics and topical health products markets, while minimizing our ecological footprint.
Vision
To contribute to skin health through green phytochemistry, while solving the growing issues of sustainable development, and in full compliance with existing regulatory guidelines.
Statements
California Prop 65 Compliant

Anti-Slavery and Child Labor

No Animal Testing

CITES Statement

ETI Statement

Absence of Pesticides

Absence of GMOs

Absence of Methyl Salicylate

Absence of Formaldehyde

No Use of Ionizing Radiation

Absence of Gluten

Absence of Palm Oil

Halal Compliant

Kosher Compliant

Vegan Compliant

Absence of Microplastics

Absence of Nanoparticles

Packaging Conformity