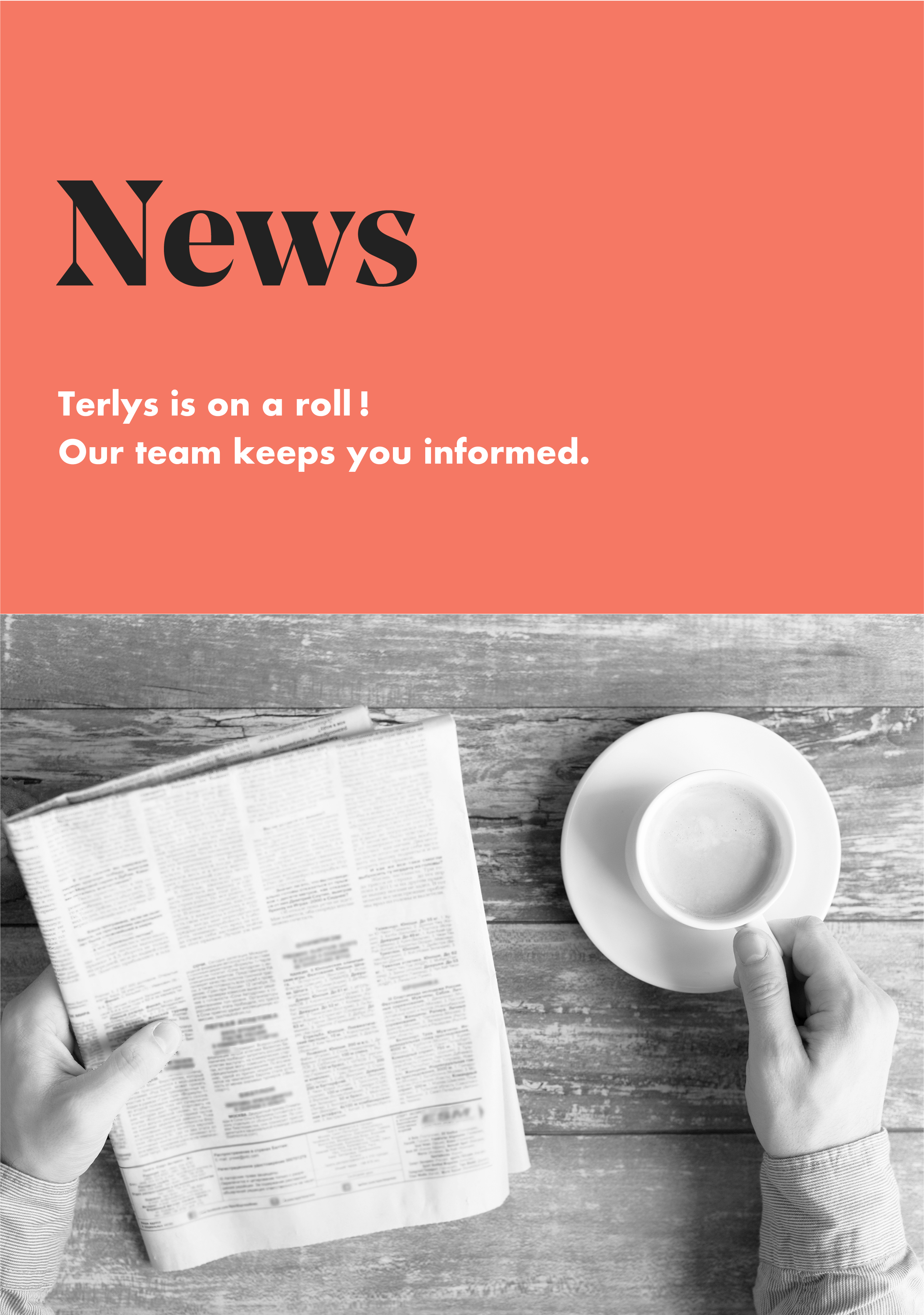 December 28th, 2019
The Eco Well
Top 5 Cosmetic Ingredients of 2019 : Nixalin Places 2nd
READ ARTICLE
November 18th, 2019
A new partnership in France
Terlys is proud to announce an alliance with MAPRECOS, our new exclusive distributor for our French customers.
Founded in 1978, MAPRECOS is a family company specialized in the distribution of raw materials and accessories for the French cosmetic market. Certified ISO 9001, MAPRECOS is a dynamic and professional team that responds without delay to all your technical and commercial requests, in a concerned permanent customer satisfaction. Its manufacturers have been rigorously selected for their reliability of their production. They are for the most leaders in their sector.
WEBSITE
October 16th, 2019
Cosmetic360 : Trade Show 2.0
Cosmetic Valley changes the way companies exhibit at a trade show, by developing a new approach:  smaller stands and booth totem for each exhibitor to give a brief expertise information. This approach helps both exhibitors to better showcase their innovation and know-how, and visitors to go straight to what they need. We congratulate Cosmetic360 on such insightful positioning!
Thank you to our visitors for all the enthusiastic conversations we had and for their great interest in Nixalin™.
LEARN MORE
August 5th, 2019
Terlys moved!
Our new larger location gives us room to grow. A new commercial production unit is now available to meet the expectations of our customers: shorter lead times and increased production capacity.
July 1st, 2019
Expression
Cosmétique
The Terlys start-up Presents its First Multi-action Active
READ ARTICLE
June 5th, 2019
Cosmetics & Toiletries
Weakened Skin Strengthened via Barrier-boosting Active
READ ARTICLE
May 9th, 2019
New York Suppliers' Day : Success!
We launched our new active ingredient NIXALIN™ at the New York Supplier's Day convention. The botanical extract offers characteristics that turned many heads among formulation specialists, such as its pure white color, its absence of odor, and its targeted restorative activity. NIXALIN™  can be used in a wide range of formulation for sensitive, irritated, very dry, damaged, and/or fragile skin.
LEARN MORE
May 2nd, 2019
Cosmetics Business
NIXALIN™ : Launch of Terlys New Active Ingredient
at New York Suppliers' Day
READ ARTICLE
May 1st, 2019
A new sales representative in Canada
Terlys is proud to announce an alliance with Potentia Ingredients, our new authorized sales agent for our Canadien customers.
WEBSITE