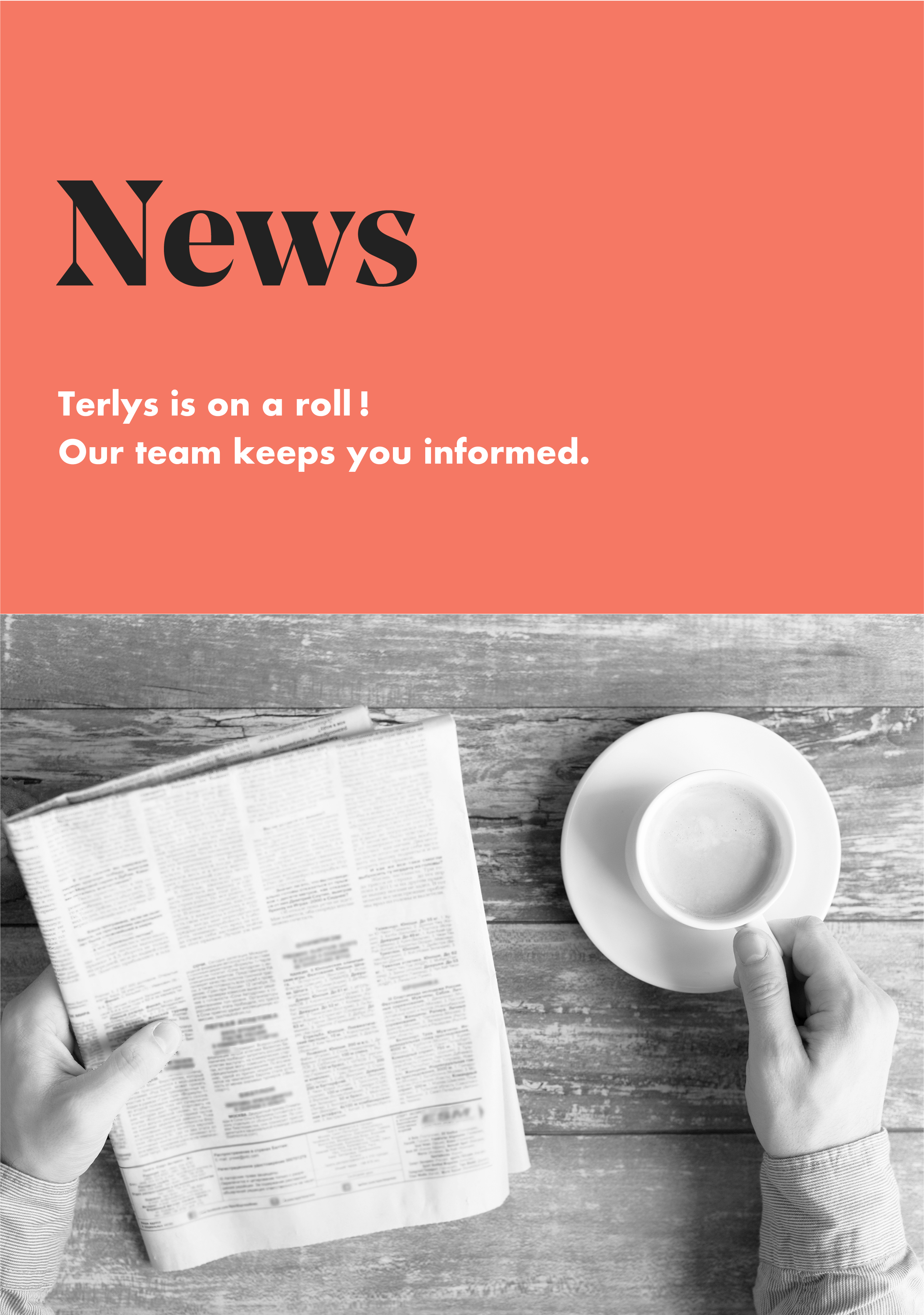 August 5th, 2019
Terlys moved!
Our new larger location gives us room to grow. A new commercial production unit is now available to meet the expectations of our customers: shorter lead times and increased production capacity.
July 1 st, 2019
Expression
Cosmétique
The Terlys start-up Presents its First Multi-action Active
READ ARTICLE
June 5th, 2019
Cosmetics & Toiletries
Weakened Skin Strengthened via Barrier-boosting Active
READ ARTICLE
May 9th, 2019
New York Suppliers' Day : Success!
We launched our new active ingredient NIXALIN™ at the New York Supplier's Day convention. The botanical extract offers characteristics that turned many heads among formulation specialists, such as its pure white color, its absence of odor, and its targeted restorative activity. NIXALIN™  can be used in a wide range of formulation for sensitive, irritated, very dry, damaged, and/or fragile skin.
May 2nd, 2019
Cosmetics Business
NIXALIN: Launch of Terlys New Active Ingredient
at New York Suppliers' Day
READ ARTICLE
May 1st, 2019
A new sales representative in Canada
Terlys is proud to announce an alliance with Potentia Ingredients, our new authorized sales agent for our Canadien customers.
LEARN MORE